Hi!
A few improvements has been added to my backgammon server since 2.0:
Two new challenges:
Prime time checker - checker play in prime vs prime positions.
Prime time cube - cube action in prime vs prime positions.
Suggested by Tore.
Two new action tags: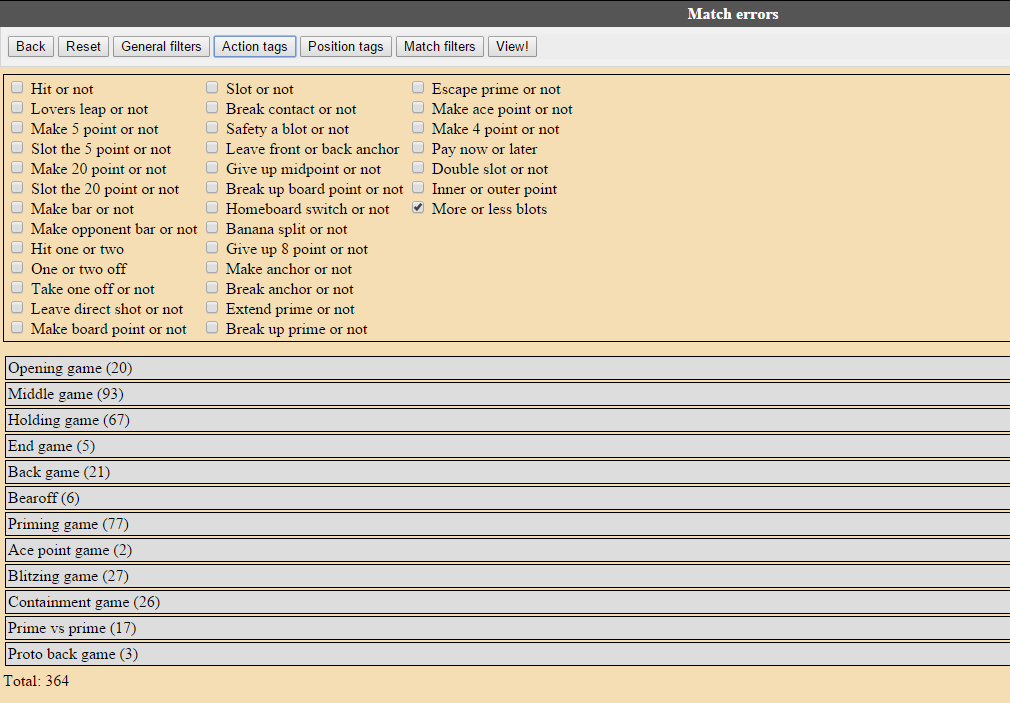 Split an old action flag 'make bar or not' to distinguish if you are making your own bar point or the bar point of your opponent. Suggested by negheonegu.
10/30 and 60 second duels. Each player has a limited time to answer a position correctly: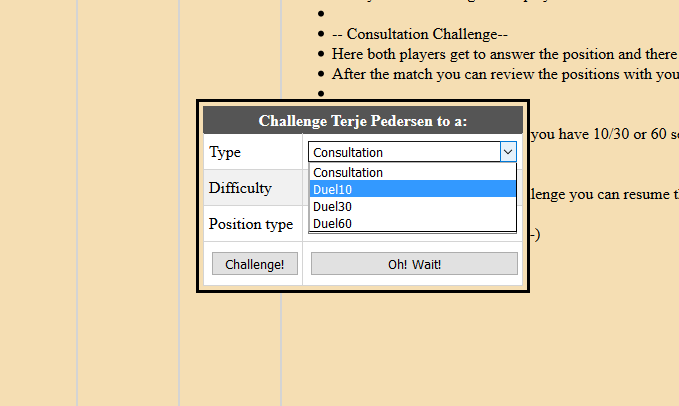 Do track! You can enable automatic bookmark creation whenever you make a wrong answer. It gets organized into positiontype:

At a later point you can inspect these errors and check if you're making more errors in specific position types or if there are other similarities in your errors.
Ultimate champion! Easy display of who holds the most top highscore positions, suggested by the one with the most highscore positions...: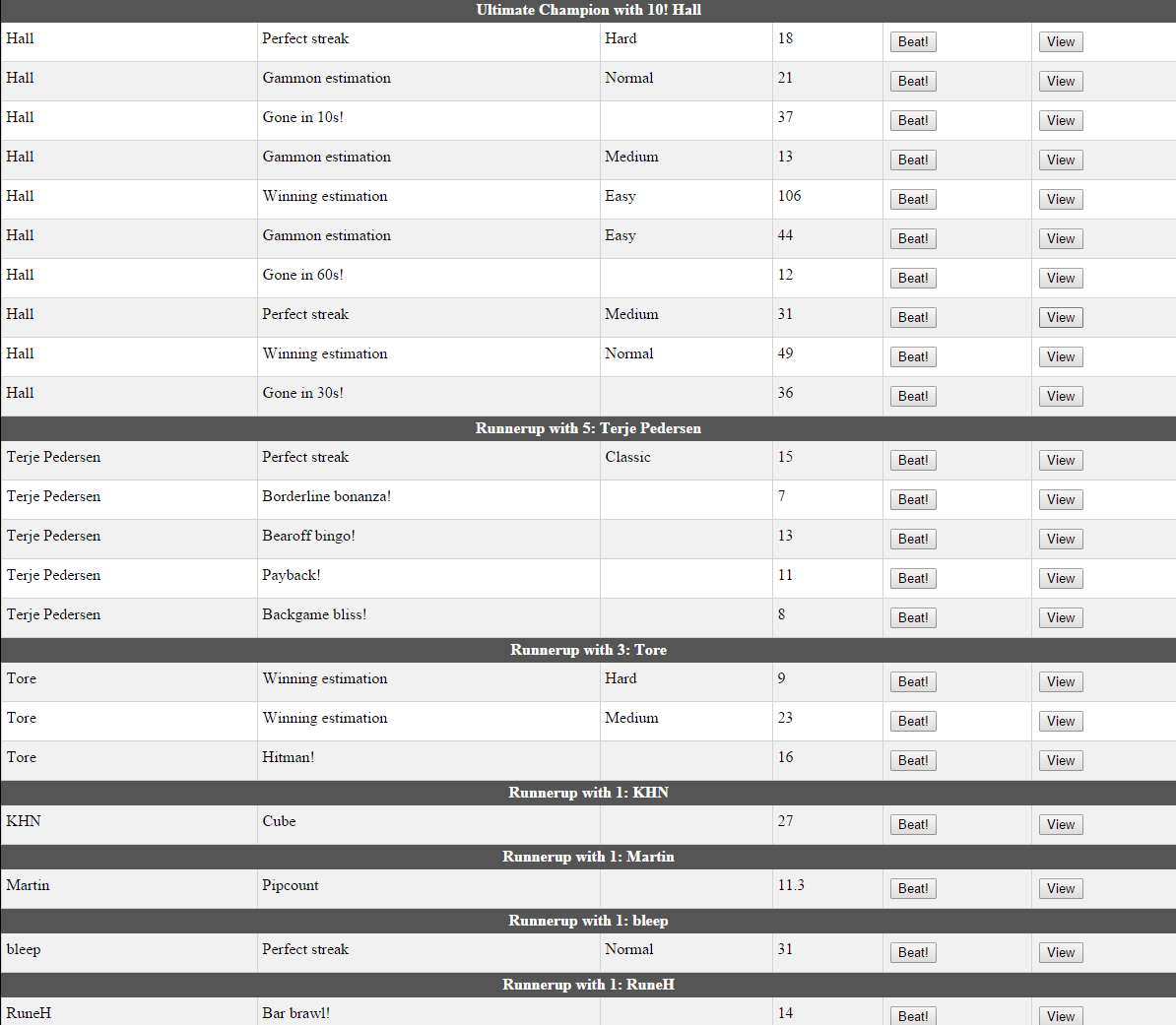 Progress report section now has a play button for easy startup of challenges you have played in the past to see if you have improved or not: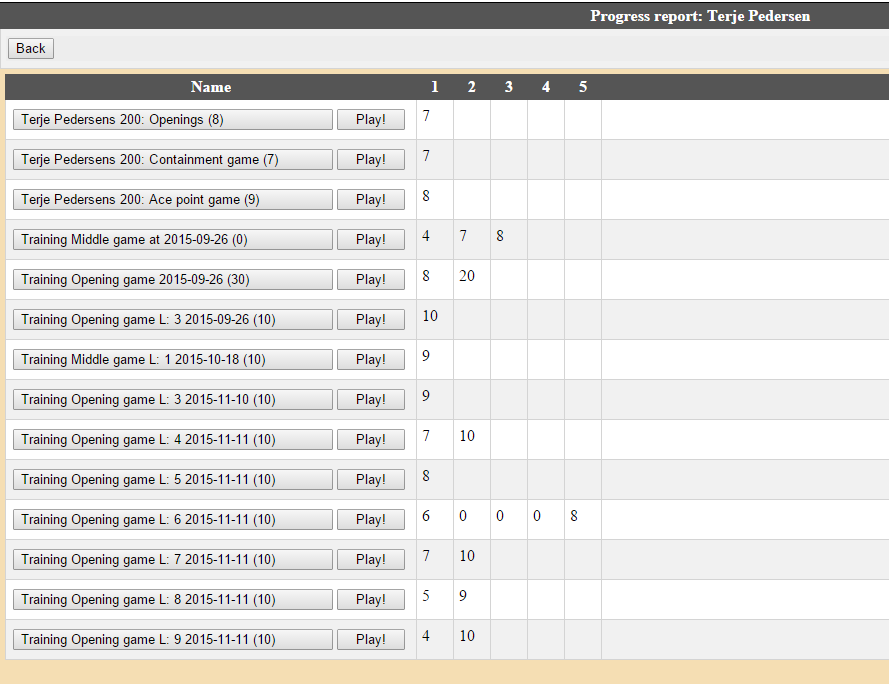 There are a fair amount of other minor fixes and improvements but you guys get the picture!
www.backgammonstudio.com
TP